Penha Longa Resort, 2022 All Inclusive Lisbon Golfing Holiday
Penha Longa Resort is a five star luxury Lisbon Resort with Championship golf
Package Includes:
3 Nights at Penha Longa, Bed & Breakfast
2 Rounds of golf on Penha Longa
Contact us for departure dates.
Penha Longa's estate is rich in history, with its fourteenth century roots most visible at the landmark monastery, which has frequently been a retreat for the Portuguese royal family.
Set against the spectacular backdrop of the Sintra Hills and the massive forests, the hotel is an elegant palazzo-style construction, and is a luxurious haven for your next golf or leisure holiday.
There are 194 rooms in total, all of which are tastefully decorated and furnished to provide truly luxurious accommodation. Standard features include large marble bathrooms, plasma screen satellite televisions, high speed internet access, laptop compatible safe deposit box, and the finest linen and bedding, while the views from the private balconies are astounding.
Penha Longa is a spectacular place to play golf, with two courses set across the beautiful slopes of the natural landscape, and stunning forests and rocky mountains rising all around. The feeling of tranquillity and isolation make Penha Longa the perfect place for a high class golf escape in the Lisbon area.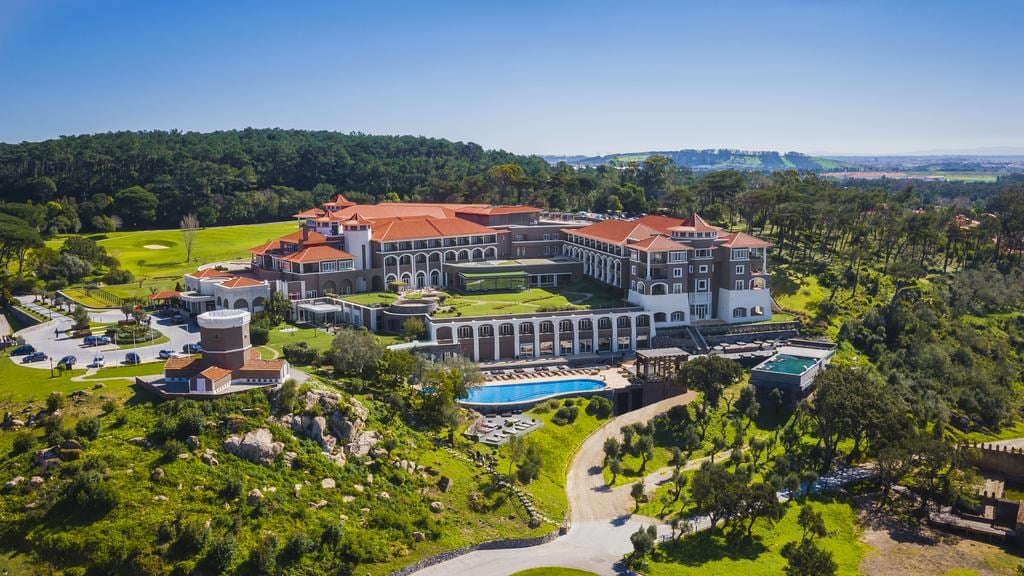 Melia Grand Hermitage
Bulgaria, Europe
Some oTher Hotel
With Hotel Info